Want to show your support of New England Bicycle Racing while out on the roads and trails? Now you can! Designed for NEBRA by our friends at Mad Alchemy and produced for us by Craft Customs. Men's and Women's cut available along with an ultra limited run of Men's skinsuits.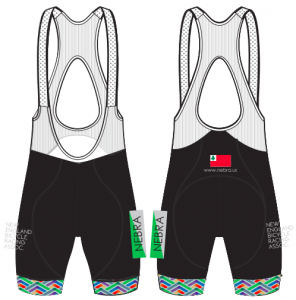 Jerseys and Bib Shorts are available in Men's and Women's cuts, in sizes Small, Medium and Large. We also have a very limited stock of skin suits in Small and Medium for you cyclocross and time trial racers. Jerseys are $85, Bibs $95 and Skinsuits are $140. Shipping is a flat $7.99,  anywhere in the US by USPS Priority Mail.
You can order clothing at NEBRA's Official Registration Partner BikeReg here.
Quantities are very limited for this first run. If there is interest we will be doing a fall order that will include Long Sleeve Jerseys and perhaps some accessories. If you have an idea or a special request hit us up at the contact page. 
Very special thanks to the Minuteman Road Club and JRA Cycles for their support of NEBRA and our kit project!