Fruitlands' Cup of Cyclocross (Massachusetts State Championship)
When:
2018-10-27T00:00:00-04:00
2018-10-28T00:00:00-04:00
Where:
102 Prospect Hill Rd
Harvard, MA 01451
USA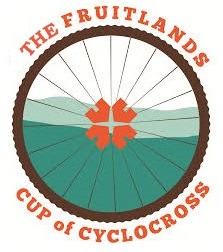 Note: Riders can race in additional races for $10. Start positions for Pre-registered riders determined by rider rankings at crossresults.com.
*First three Masters 35+ women will be scored separate for award recognition within the Women Open field.
Registration: Entry fee for all races is $31, exccept for Elite races, Juniors, and Cub Juniors. Entries must be received by Thursday, October 25th at 5:00 PM EST, or add $5.00 late fee. Entry Fee includes New England Bicycle Racing Association (NEBRA) Rider Surcharge of $1.00 and USA Cycling Insurance Surcharge of $3.75. The rest goes to putting on the race.
One-day licenses may be purchased onsite for $10 and are valid for a single day of racing. Onsite one-day licenses may only be purchased by Category 5 Men and Category 5 women, for use in races open to those categories. All other participants must have an annual USAC licence. A license can be purchased through usacycling.org or at the event. Day-of registration opens at 7:30 AM. Riders must register at least 30 minutes prior to the start of their event.
No refunds on day of event.
Waitlists: For those fields that fill, a 25 person waitlist will open to sign up.  When fields close for pickup (30 min before start as stated above), riders on the waitlist will be called in order of registration subject to space availability.  Riders that are called from the waitlist but are not present to claim a spot will forfeit the entry fee.  For those that are present to claim a spot and cannot due to the field being full, the entry fee will be refunded on site.
Course Pre-Ride: Pre-riding the course is ONLY available on the day of the race. Typically, there are no bikes allowed on the Fruitlands property. We get special permission to have the race there. Breaking this rule by attempting to pre-ride before the day of the event risks us losing our access. PLEASE NO PRE-RIDING BEFORE RACE DAY!
Club Row: Team Individual tent spots are available at a designated area along the finish line. Tent row spots are FREE, because who doesn't like free?
Fruitlands Museum entry FREE to Friends and Family on the day of the event!
Payment: On-line registration only at www.bikereg.com. On-line service fee applied based on bikereg.com standard service rates. Questions: email garycdavid@gmail.com
HELD UNDER USA CYCLING RACE PERMIT.  ALL USA CYCLING RULES APPLY.