When:
2018-10-20T00:00:00-04:00
2018-10-21T00:00:00-04:00
Where:
2 Weathersfield Center Rd
Springfield, VT 05156
USA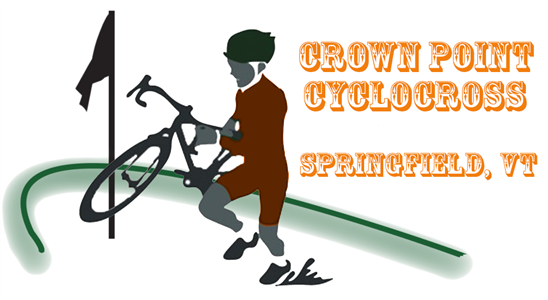 The Crown Point Cyclocross is brought to you through a grass roots effort with the help from Paradise Sports in Windsor, VT and the Crown Point Country Club. This race will feature varying terrain with many natural obstacles and two barrier sections. The race course is laid out around the clubhouse which will be the central hub for registration and spectators. The restaurant and bar will be open during the entire race offering food and drink to spectators and racers. A large portion of the course can be seen from inside the restaurant or on the deck, which will make this event a great spectator event no matter what the weather is like.  The Golf Club site is here
One-day licenses may be purchased onsite for $10 and are valid for a single day of racing. Onsite One-day licenses may only be purchased by Category 5 Men and Women, for use in races open to those categories.
Entry Fee includes NEBRA Rider Surcharge of $1 and USA Cycling Insurance Surcharge of $3.75.
Registration will open at 8:00 AM and will close 20 minutes before each event. There will be areas set aside to warm up, and on course warm ups will be allowed by the referees only as time allows. This event is sanctioned by USA Cycling.
Maximum racers on course per "wave" is 100.
Directions: Take Exit 8 off I-91 and head west. Turn left on Weathersfield Center Road and continue up Weathersfield Center Road for about 5.4 miles. The Crown Point Country Club (2 Weathersfield Center Road) will be on the right hand side of the road.