Beginners' Clinic #3 p/b WNSP: Race Starts, Tactics, Pacing, Riding Off-Camber and Uneven Terrain
When:
September 11, 2018
all-day
2018-09-11T00:00:00-04:00
2018-09-12T00:00:00-04:00
Where:
1005 Columbia Rd
Boston, MA 02127
USA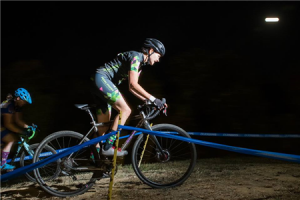 This third clinic (3rd of 3) will focus race tactics, race starts, safely passing other riders, riding off camber sections, sand pits and uneven terrain.  If time allows we will have discuss race pacing and inclement weather.  
The session will begin with some stretching and a walk through of a bike safety check.   A floor pump and basic bicycle tools will be available for participants' use. 
The instructional portion of the clinics will address each topic seperately.  There will be an introductory discussion of each topic followed by opportunities to practice each skill and receive individual feedback.   
Each participant will be given individual feedback as well as cyclocross "homework" to facilitate continued growth. 
An informal Q and A session will follow the clinic; participants are encouraged to remain after formal instruction if they have unanswered questions.  
About the 2018 WNSP Training Series.
This season WNSP and Pedal Power Training Solutions will offer 3 separate clinics to work on cyclocross skills, improve bike handling and build confidence.
Each clinic will blend short instructional Q and A sessions with guided practice to help first timers, new comers and all cyclocrossers to focus on and improve their skills.
1.5-hour beginner-friendly mini-clinics on 8/28, 9/4 & 9/11
Joe Moakley Park, 1005 Columbia Rd. South Boston 02127.  Parking is available on the street around the park and in the lot at Carson Beach across the street.
6:00-7:30pm
$35 each session (participants can attend as many or as few sessions as they like)
Notes:
Please arrive at Joe Moakley Park 15-30 minutes before the beginning of the scheduled clinic to be ready to begin right at 6:00pm.
8/28 Clinic #1: basic bike prep/selection, cornering (body position leaning), sighting proper lines (choosing the optimum path)
9/4 Clinic #2: dismount and remounting skills, barriers, shouldering and run ups,
9/11 Clinic #3: race tactics, equipment discussion, race starts, riding off camber and uneven terrain
Each clinic will allow for a short Q&A session at the end to cover common FAQ's and concerns, race preparation, equipment tips and CX-specific stretching and conditioning.
You will need: a cyclocross bike** in good working order.
**If you do not have a cyclocross bike, a mountain bike or road bike with 30c+ tires is ok.
About the instructor(s):
Sara spent 10 years racing mountain, road and cyclocross professionally.  She founded Pedal Power Training Solutions, LLC in 2007 and since then has used her vast knowledge to coach others to their full potential within the sport of cycling.  She enjoys helping cyclists of all abilities grow and thrive in the sport that she loves.
Michael McKittrick has been passionately racing cyclocross for over 10 years as well as organizing the Wednesday Night SuperPrestige training series, which is a long-running weekly training race in Boston.  McKittrick organized and grew WNSP for many years, fostering an environment that helped new riders cut their teeth and hone their skills in a safe, low-pressure environment, while also providing faster riders a mid-week tune-up event.    Michael also works part time as sales associate at Landry's Bicycles Boston.
Michael is known for his tactical savvy, wise equipment choices and cyclocross turning/bike handling skills.  During the day Michael is a high school teacher who focuses on breaking down complex concepts into simple, easy to understand parts.  This clinic is the marriage of these two passions, as Michael distills his cyclocross knowledge into digestible chunks and then provides participants with real time feedback as they practice each new skill.
Additional instructors will include Pedal Power Team members.